This trade is 35 days old and has likely exceeded its expiration date. It is recommended that you not consume it.
What they offer...

Effect: Circling Peace Sign

Effect: Steaming
Effect: Dead Presidents

Effect: Massed Flies

Effect: Nuts n' Bolts

Effect: Cloud 9

Effect: Green Black Hole

Effect: The Ooze
What they want...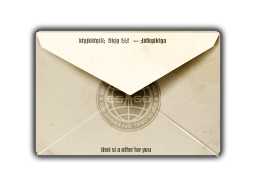 Their notes...
While you're here, you might also want to check out DimO_on📱✔ S>10+ unusuals's Backpack or head over to their Steam Profile. You may want to see their Recent Trades as well.
What items are you willing to trade to DimO_on📱✔ S>10+ unusuals?
TF2
Dota2
CS:GO
Steam Games